Hello! I have a problem with my forum, could anyone help me, please?
My forum doesn't allow guests to register, I don't know why although I have allowed to accept new members. 
Hello Iris Hung,
So under :
Administration Panel > Users & Groups > User options
You have set the following option to 'yes'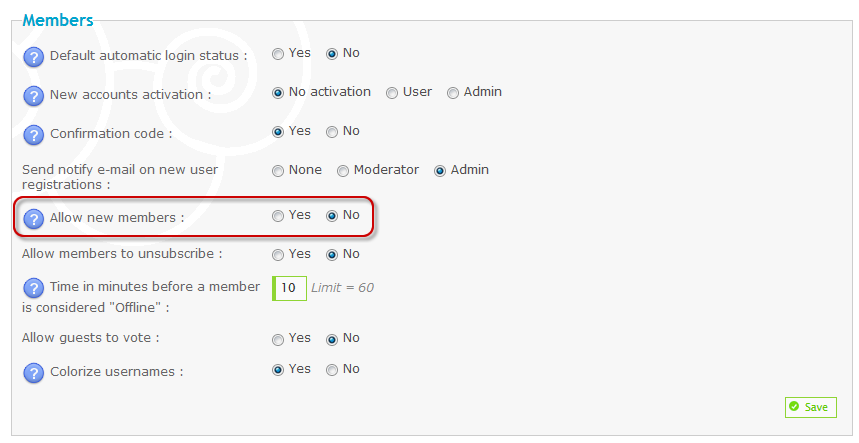 Hello
SethC1995
 !
Yes, I have set the option "Allow new members" 'yes'. But my forum show a box "Administrators have forbidden any new members." when I click " Register". I've just tried clicking 'no' as the picture you showed me. But there's no changes. 
You should have the option set to yes, that will allow members to join. Could you provide a link to your forum ?

Thanks in avance
I know the reason. I'm stupid. I've chosen 'yes' for option 'Forum on holliday'. How stupid I was at that time because I thought ì I cicked 'yes', my forum would be in use on holliday.
Thank you!
You're welcome

Topic solved and archived
Similar topics
---
Permissions in this forum:
You
cannot
reply to topics in this forum