Hello all Admins and Members!
I'm a Newbie of ForuMotion but recently I've had a problem when I upload avatar and smilies to my forum. I'm describing it below:
Whenever I upload image at this: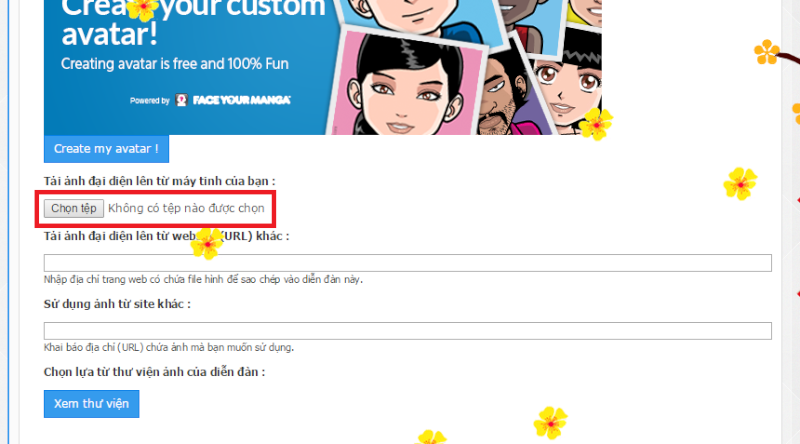 The image which I choose to change my avatar becomes like this: 
And the smilies become the same!
(Normal):

(After clicking "View the Smilies"): The smilies died 


In addition, when I copy the avatar link address or smilies, I have this link: 
https://imgfast.net/users/...etc..
I know it is the default host to upload avatars and smilies.
Therefore, I registered and report problem. Because this is very important to my forum. I hope the Admins will fix it soon. 

  If I make any mistakes from this thread, pls answer me as this is the first time. 

Besides this my forum:
http://ziinky.forumvi.com
Thank you guys for reading,
Ziinky
Hello,

May you translate the screenshots for us?


Remember to mark your topic

when a solution is found.
---
Permissions in this forum:
You
cannot
reply to topics in this forum