I don't know why this is happening but there is a vertical bar appearing all the time with an advertisement on my forum. What do I withdraw? (1) Can anyone help me?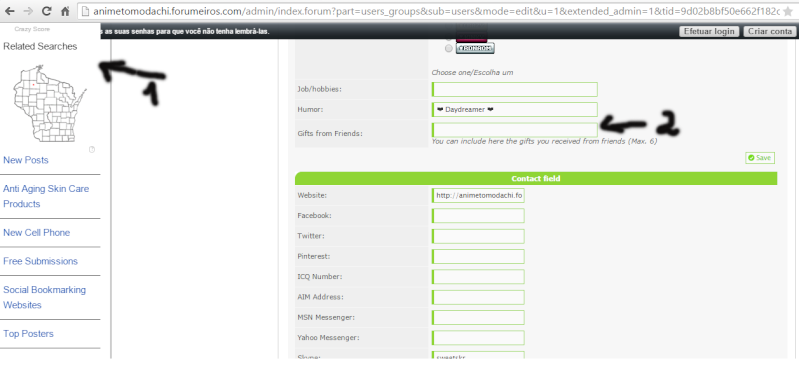 One more thing... why the fields that I create to include gifts to members in its profiles don't accept a larger space to fit at least 3-4 pics? (2)
Thanks in advance,
Soniakr
Are you the only one seeing the search bar?  If yes, I would run a scan of my computer.

Please start another topic for your second question.

When your topic has been solved, ensure you mark the topic solved.
Never post your email in public.

---
Permissions in this forum:
You
cannot
reply to topics in this forum