Hello everyone! I'm new here and I hope I found the correct category for this, if not, please feel free to move this post around.
I'm running 3 forums in total, of which 2 I own and are running fine.
For the thrid I am the second Administrator along with the forum founder. The founder asked me to set up the forum with categories and other settings, so I did, but since some days I discovered a problem at the forum.
When I click on the "log in" button in any browser, at the first time I'm redirected to some sort of Spam/advertisement website. I have to close it an click on "log in" again, before I can actually log in. This redirections is even detected as "potentially dangerous" and "might contain virus/malware" in my Firefox Add-On WebOfTrust, but my Antivirus doesn't show anything.
I added a screenshot of the very spam-site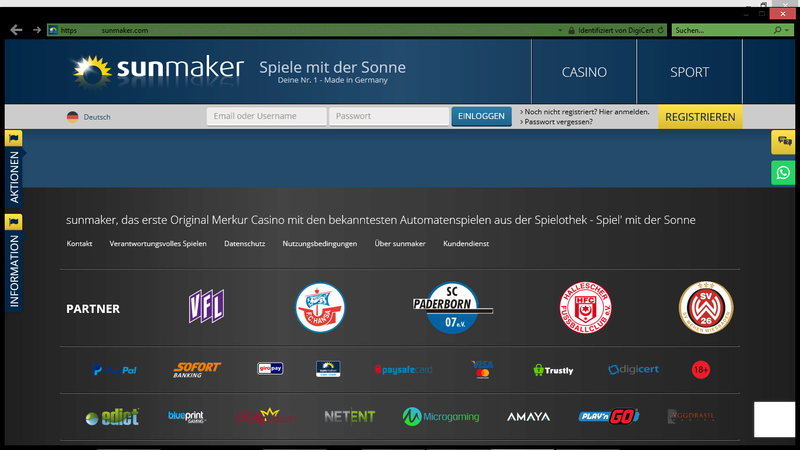 For better understanding: it's a website for online-casino. I guess it's displayed in german language for me, because I live in germany. Also the forum founder (who lives in Russia) is redirected to commercial websites.
I checked all the settings, but I simply can't find any suspicious scripts in the admin-section of the forum.
Can please anybody help us about this?
Meither me, nor the forum founder want any of these redirections, as our forum is about a children's cartoon, and also we want to ensure the safety of every person who visits the forum.
The forum URL is
http://tabalugafans.forum2x2.ru
Thanks in Advance for anyone who reads this.

When your topic has been solved, ensure you mark the topic solved.
Never post your email in public.

Also when I visit the forum and click the login, the login page loads.

When your topic has been solved, ensure you mark the topic solved.
Never post your email in public.

This sort of popup is normal when your site gets much more busy this will stop you have to get about 5 members and have about 10 post's a day for about 2 weeks then this will go away.

What I did to stop this was to make 3 fake accounts and post on the forum for about a week.


---
Permissions in this forum:
You
cannot
reply to topics in this forum