Hi guys
One of my members is having problems logging in and he gets this message...
I've checked his account and there's nothing wrong with it - he hasn't been banned and his account is showing as active. I've never known anyone to get this sort of message before.
Can anyone shed any light on it please?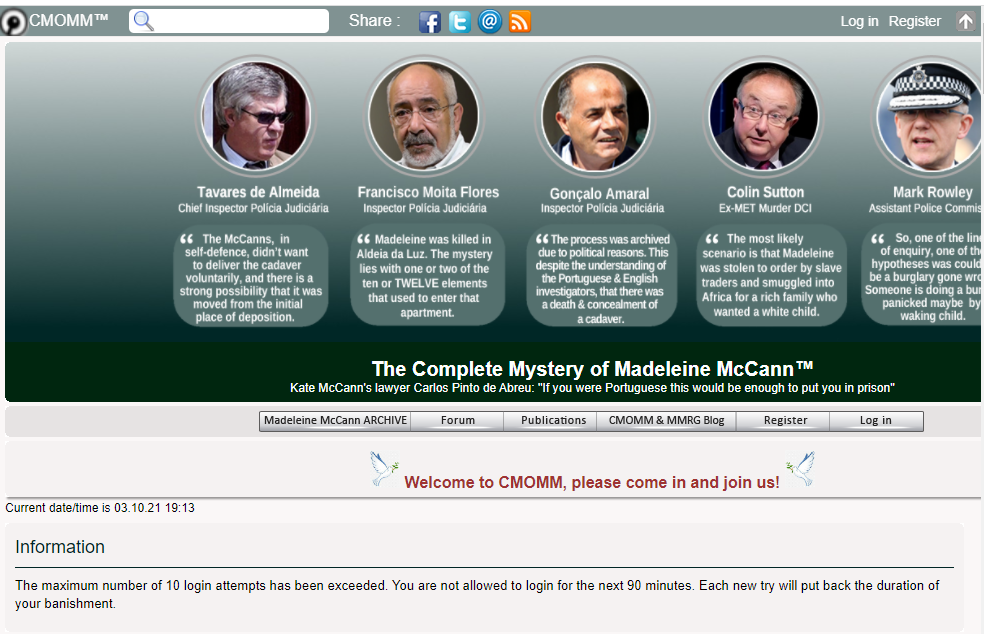 Last edited by jkh on October 5th 2021, 10:59 am; edited 1 time in total
That message has nothing to do with being ban.  It means that the member tried to login more than the allowed tries which is 10? Did you ask the member if he/she had tried logging in more than 10 attempts?


When your topic has been solved, ensure you mark the topic solved.
Never post your email in public.
No, I didn't ask him that. I did ask him if he'd forgotten his password and he said 'No', so I don't know why he was having trouble logging in. I sent him a new password, but that didn't work either...so he registered with a new username and was able to log in fine.

Now that I know about the 'banishment' notice, I can see it's some kind of security thingy like on our banking sites where accounts are locked if you don't get it right within 3 attempts...so 10 attempts is quite generous, which is why I've never come across it before.

So I still wonder why he wasn't able to login in the first place if he hadn't forgotten his password? I would like to know because, when his banishment has expired, he'll want to try again with his usual account.
You can look at your section of deleted IPs that you have in the forum, the dynamic IPs pass from one to another, and any user can take one of those IPs and suddenly be banned, without having done anything. But whatever your user says, that message is that he has been wrong in his access credentials more than 10 times, even if he says no, tell him that he has to be careful with the capitals and minuscules with the passwords since the system is sensitive to this, and that he enters the password by hand, that he or copies and sticks directly on your computer.
also tell him to avoid the automatically log in that the browser has 
he needs to type the password and the username manually 
if with the manual way is ok then tell him to clear the browser cookies
Hello I see this before about a year ago.

Can you please send me by PM only the following

Members username.
Email address.
IP address.
Forum address (URL)
links to the members profile.

It sounds like your member may be added to our Black list.
| | |
| --- | --- |
| | Your PM has been received with thanks. |
I have sent you a reply back the good news is your member is not listed as far as I can see and as i can see your member can now get in your forum.
If this is now solved please let us know so we can close this case.
Yes, this is solved, and many thanks to you all as per usual 
| | |
| --- | --- |
| | Problem solved & topic archived. |
---
Permissions in this forum:
You
cannot
reply to topics in this forum