Hello, I searched the archives and couldn't find a solution to my problem. I have a part of my forum that is opened to guests. When guests go to post, they are being asked for a User Name. That's never happened before. What can I do to have them be able to post without this happening? We're having a party and I'd like the guests to be able to participate.
The part of my forum that's open to guests is
https://pimpinpspers.forumotion.com/c30-12-days-of-christmas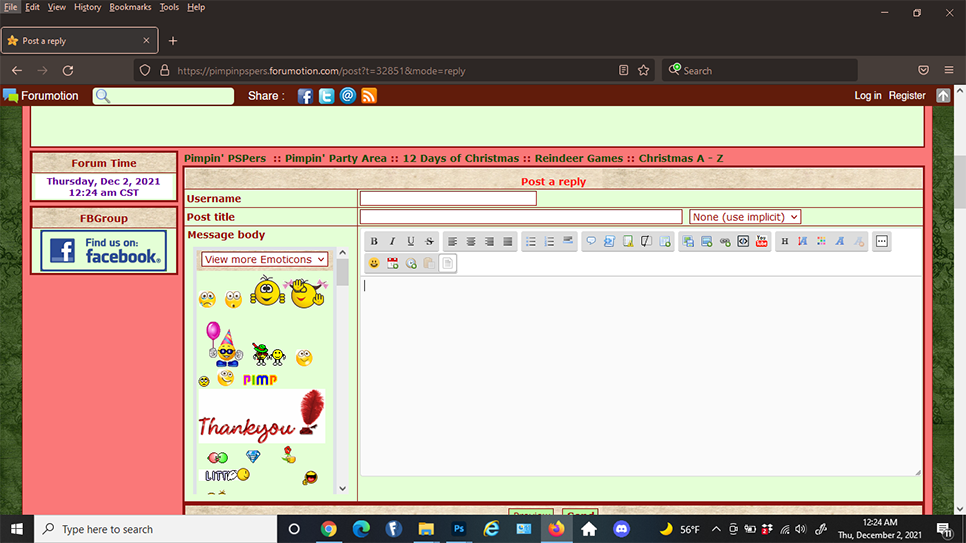 This screenshot is when I logged out of my account to see what was going on.
There are 6 parts to this forum and this is how all the permissions for each one are.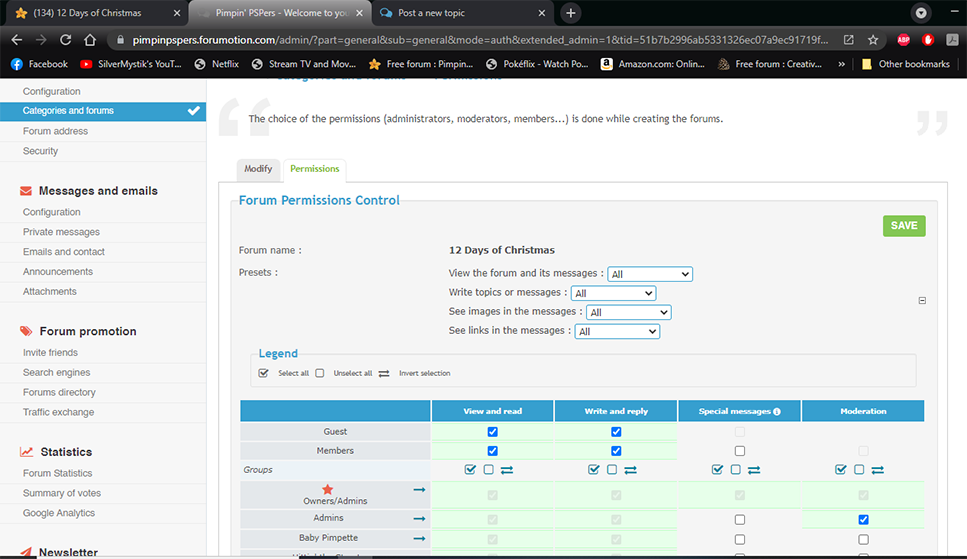 SilverMystik

New

Member




Posts

: 8


Reputation :

1


Language

: English



I did that, I just forgot to show the advanced mode when I took the screenshot. Just to be sure, I just double checked all the permissions and all the Reply to a message boxes on each one were checked.

SilverMystik

New

Member




Posts

: 8


Reputation :

1


Language

: English



Dear
@SilverMystik
since 2010 at least it has always been like that
Guests are asked to put a username that will be displayed in the sideprofile, but it will just be plaintext and can be anything. It's not about creating a profile or about having one, it's just a way to understand who wrote what in case you want to (in the case you have many guests replying).
If you don't want them to use it, they can simply write "Guest" instead
skouliki and SilverMystik like this post
Thank you. This is solved.

SilverMystik

New

Member




Posts

: 8


Reputation :

1


Language

: English



| | |
| --- | --- |
| | Problem solved & topic archived. |
Similar topics
---
Permissions in this forum:
You
cannot
reply to topics in this forum