I tried to quote someone on my forum and the quote just looked like this

"[quote ="Auto Chat"][quote="LG125YT"]So yeah[ /quote ]
Quoting test.[ /quote ]"

Without, spaces


It's happening on all forums I go on.
Last edited by Auto Chat on August 29th 2022, 10:21 pm; edited 3 times in total
Greetings.
First of all, check the settings AP
AP - General - Messages and emails - Configuration - Allow BBCode
Must be "yes".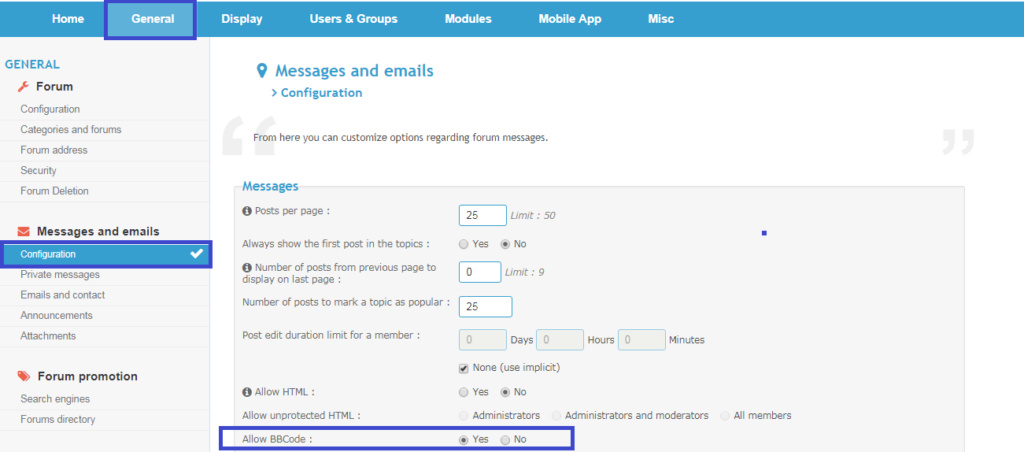 Second, сheck the settings for sending the message. There (in the first item of the message sending settings) should not be a checkmark here.
Third, сheck the profile settings.
In the screenshot you can see where the checkbox should be checked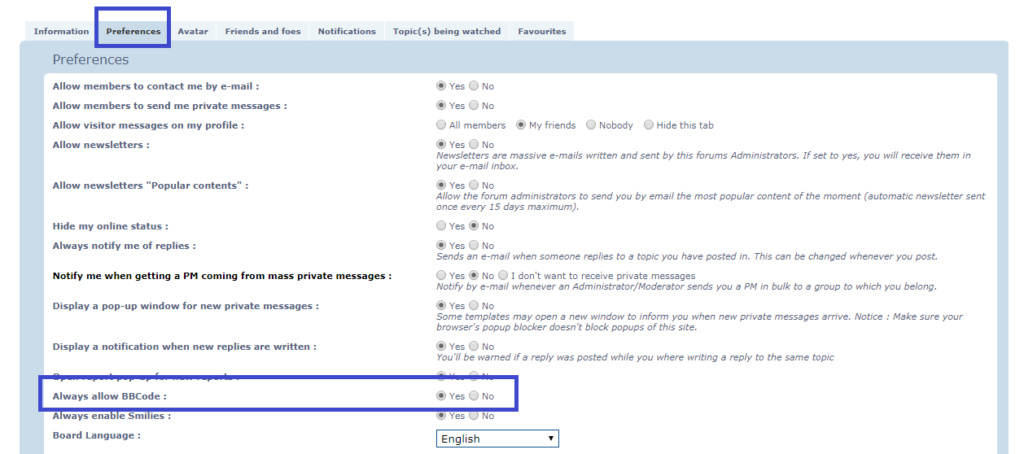 The same problem may arise if you add JavaScript code or make changes to the templates viewtopic_body or posting_body. If so, let know about it.
| | |
| --- | --- |
| | Problem solved & topic archived. |
SarkZKalie likes this post
---
Permissions in this forum:
You
cannot
reply to topics in this forum