Hello, everyone, I just started a forum, however I have a forum 'forum' and I want to make another one under it called 'Computers'. Like this screenshot( I will post it at the bottom) as you can see, there is 'forum' and 'IT'S A JUNIOR ADVENTURE' and I want to make it just like that, split, however I cannot seem to figure it out, help?
Here is that screenshot: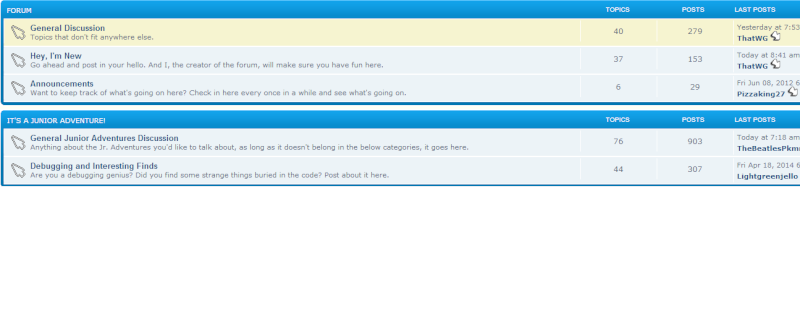 Last edited by ThatWG on June 22nd 2014, 6:41 pm; edited 1 time in total
Oh, I found a fix. You can lock this topic!
Since no solution was given, this topic will be garbaged.

When your topic has been solved, ensure you mark the topic solved.
Never post your email in public.

---
Permissions in this forum:
You
cannot
reply to topics in this forum