hi im after help with a couple of things 1st one is how can i change each icon bubble for each topic i post
2nd how can i get a picture to work as the topic title (i can get a picture to show up under the title but i want it so i can click the pic to take me in to the topic not just look pretty on the main page i did it a long time ago but i cant for the life of me think how i did it probably luck lol)
http://benedictracing.forumotion.co.uk/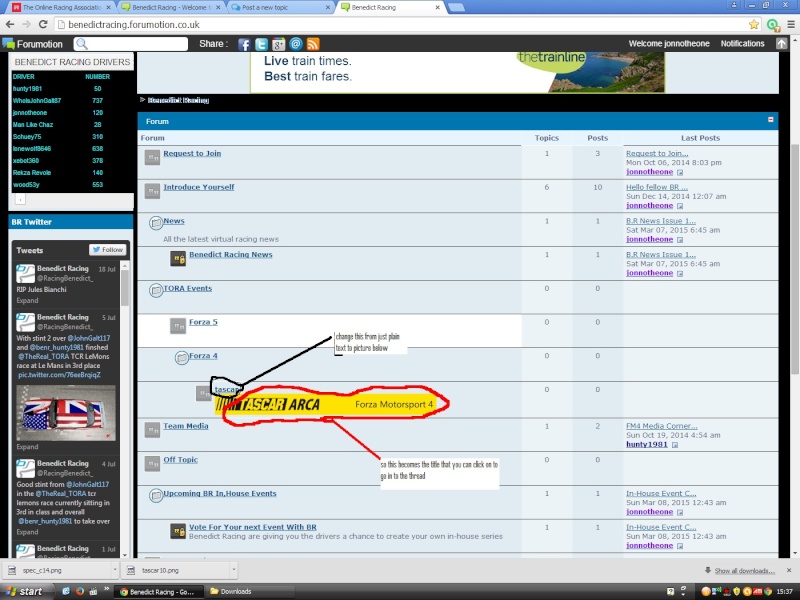 Please change the title of your topic to something that is related to your question/issue, so that other users will be able to find their question/issue using the search engine.

Why is this topic marked with the solved icon?

When your topic has been solved, ensure you mark the topic solved.
Never post your email in public.

As this topic is marked as solved and there has been no reply i will lock it

If you wish to reopen this thread then please pm me with this url and i will open it again
Topic solved and archived
---
Permissions in this forum:
You
cannot
reply to topics in this forum