Hello
This morning, in my infinite wisdom, I decided to faff around with my Portal by redirecting.

I then decided to change it back but now I don't seem to have a Portal at all.
I've got these buttons at the top of my forum but it doesn't matter if you click on Portal or Forum you only get Forum on both buttons.
This is my forum
https://jillhavern.forumotion.net/
I've got Portal selected.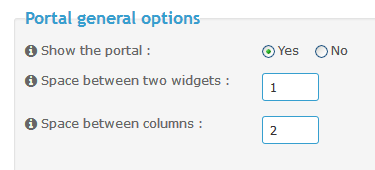 Can anyone help please? I don't know why I do these things - someone should take my keyboard off me.
Last edited by jkh on April 10th 2018, 16:11; edited 1 time in total
Hello

I see your portal just fine

Maybe clear your cacke and retryy



Well, that seemed to work. Panic over.
Thank you.
(I was just testing you skouliki)

i passed !!! yes lol

you welcome


You always pass
Good job skouliki

. Have a nice day
@jkh

.


Remember to mark your topic

when a solution is found.
---
Permissions in this forum:
You
cannot
reply to topics in this forum