Technical Details
Forum version :
#ModernBB
Position :
Founder
Concerned browser(s) :
Google Chrome
Who the problem concerns :
A few members
Forum link :
https://thezonegroups.forumotion.com/
Description of problem
I have a member, Dark, that says she cannot see the writing in some posts, mainly the stickied/global announcements. She can open and see the posts, just nothing but a blank area: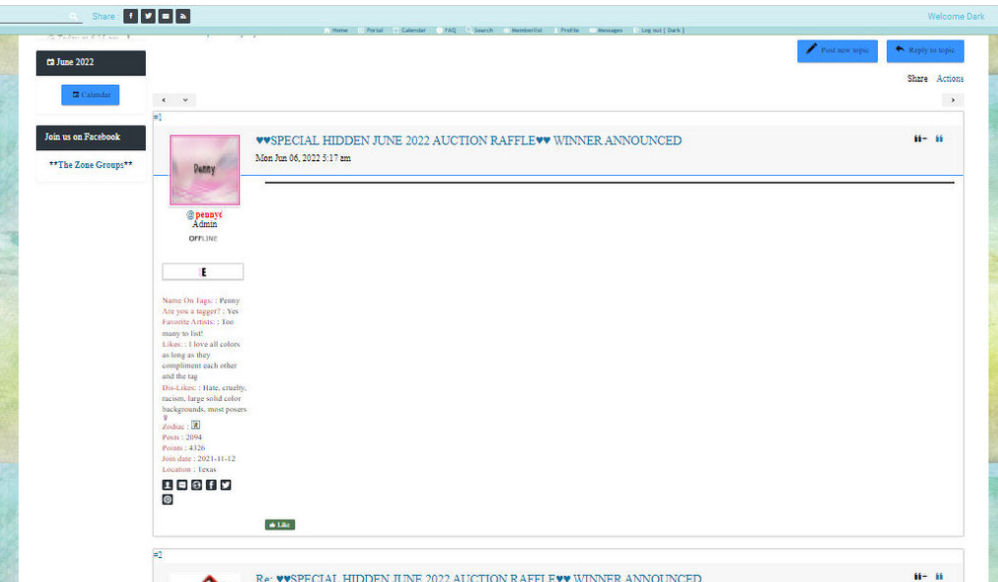 This is that post (it's long with several images,so only SS part of it):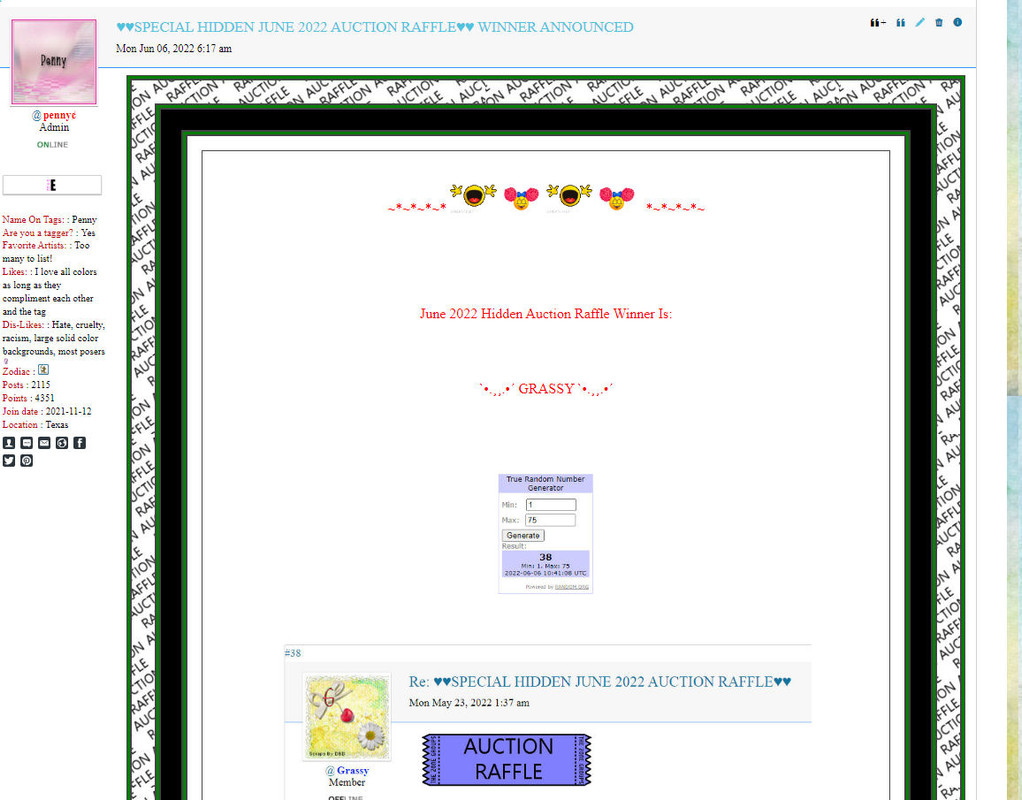 This is what she says:

She says she is using Chrome, I told her to try in different browsers, she says she did and same thing.
Most of the posts she can't see have decorative borders, a few do not, so maybe that is the problem?
If it is, how would I fix that?
Says she has had this problem since joining in January but just now telling me.
Today she posts this on a regular, daily posts (not a sticky or global):

Here is the post today she is talking about:
I checked her member settings and everything for a regular member is marked "Read - Write
Special messages".
No other member has said anything about having problems like this. Any ideas?
Thanks!
hello

in order to help you we must be able to see the posts and inspect the elements , at the moment your forum is closed to guests so either you can open it for us or send via pm a test account

please post the URL of the threads that the members don't see
@skouliki
I sent you a sign in and a list of the posts she can't see via pm.
Thanks!
| | |
| --- | --- |
| | Your PM has  been received  with thanks. |
tell your member to follow these steps
your threads are ok so it is something on her side

- the browser must be updated
- clear cache and history
- disable browser extensions ( sometimes the browser adds extensions that cause conflicts )
- disable antivirus

Ape, SLGray and TonnyKamper like this post
@skouliki
I have sent the member a pm and will update here when she replies with her results.
Thanks!
skouliki and Ape like this post
@skouliki
This was her reply: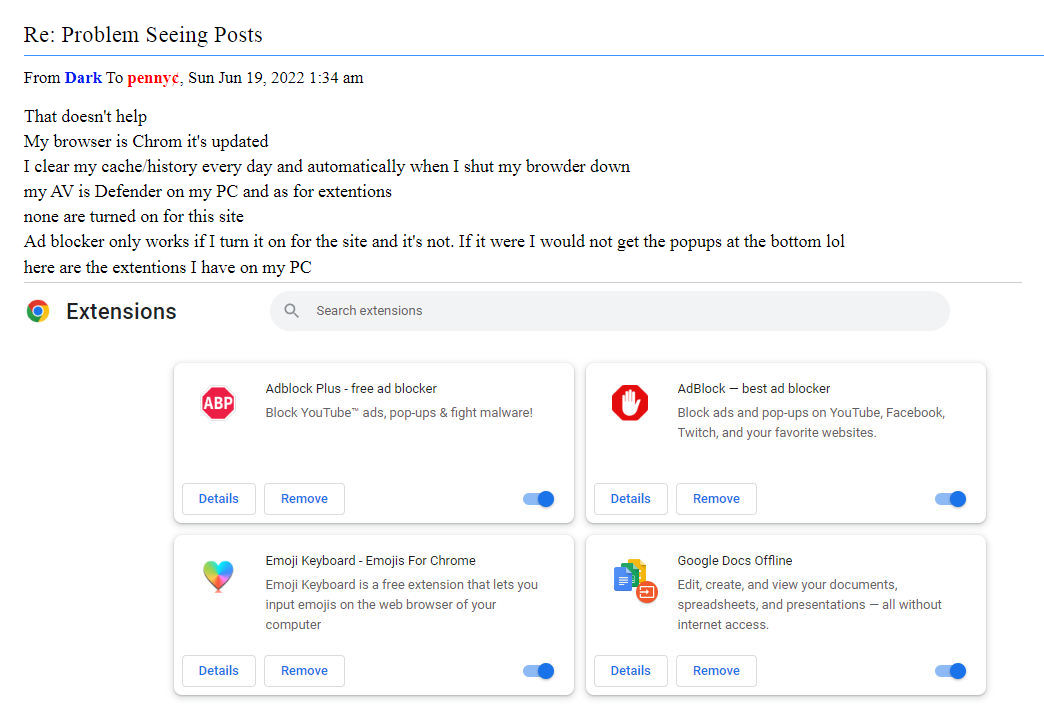 Has this member tried to use some other browser to see if the problem is still there ?
Admin

istrator





Posts

: 17736


Reputation :

1896


Language

: fluent in dork / mumbojumbo & English haha



@Ape
She has not said, even tho I have asked a few times.
I know that sometimes chrome can have some problems on some forums this is why I'm asking.
Admin

istrator





Posts

: 17736


Reputation :

1896


Language

: fluent in dork / mumbojumbo & English haha



---
Permissions in this forum:
You
cannot
reply to topics in this forum