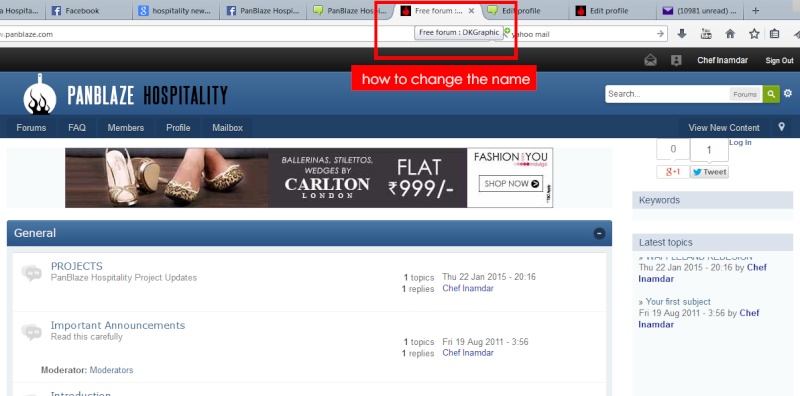 Can someone guide me how to change old Favicon Text.
Thanks in advance.
Regards
Hello,

Do you mean the icon itself or the hover message?

-Brandon


Remember to mark your topic

when a solution is found.
Hello
@DadyKing
,
If you want to edit the text of "Free Forum.." you should go to:
ACP - General - Search Engines - Forum Title
And write the text you want.
But, if you want to change the icon, go to:
ACP - General - Configuration - Favicon
And edit the link of your icon and hite save.
Thanks @
YoshiGM for the kind help. Got the solution.

Kindly Mark this Topic Solved.

Topic solved and archived
---
Permissions in this forum:
You
cannot
reply to topics in this forum