Current date/time is May 24th 2017, 11:46 am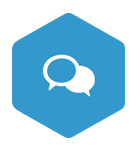 Welcome Guest to the Support Forum of Forum
otion
Welcome to the Official Support forum of
Forum
otion
, Guest. This forum is based on volunteer support, so it is necessary to
do a search
before opening a new topic for a question or problem. If no results were found, you can then open a new topic
clearly explaining
your problem.
Furthermore, to help make the staff's job easier, remember to check the
icon by editing your first post when your problem has been resolved.
When Forumotion posts any news or updates for the service, you can be sure to find the three most recent announcements below.
About Forumotion

Topics
Posts

Last Posts
Support forum

Topics
Posts

Last Posts
Other Services

Topics
Posts

Last Posts
For all your questions about our skin sharing service...Install and share your graphic creations with all Forumotion users!

483 Topics
4005 Posts
the basic structur...
April 5th 2017, 4:15 pm
Draxion

Creations available to everyone. Read the rules please...


(No support here!)

5112 Topics
47478 Posts

Forum reviews and analyses available here. Post your ForuMotion forums here to have them reviewed!


(No support here!)

1196 Topics
8743 Posts
Draxion's Game Den -...
May 22nd 2017, 3:53 pm
Draxion
Miscellaneous

Topics
Posts

Last Posts
Our users have posted a total of 991166 messages
Messages
We have 104844 registered users
Registered Users
The newest registered user is Wishmaster
Newest User
Who is online?

In total there are
392
users online :: 4 Registered, 1 Hidden and 387 Guests :: 2 Bots
Most users ever online was
7008
on August 11th 2011, 5:09 am
Registered Users:
hamesashek
,
inallsorts
,
skouliki
,
Wishmaster
Bots :
G
o
o
g
l
e
,
bing
(2)
Members connected during last 12 hours :
Anaya DeLaRose
,
Ange Tuteur
,
APE
,
BlackScorpion
,
Ddril
,
Draxion
,
Fernanda Nunes
,
Goppyrules
,
hamesashek
,
inallsorts
,
LA_JARA
,
Legionheart
,
MattiaDes
,
pottermind
,
raexon
,
Rog360
,
Seira
,
skouliki
,
SLGray
,
Str0ng
,
Tonight
,
TonnyKamper
,
Valoish
,
Van-Helsing
,
Wishmaster
,
Wolfuryo