Current date/time is July 6th 2015, 10:17 pm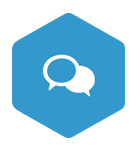 Welcome Guest to the Support Forum of Forum
otion
Welcome to the Official Support forum of
Forum
otion
, Guest. This forum is based on volunteer support, so it is necessary to
do a search
before opening a new topic for a question or problem. If no results were found, you can then open a new topic
clearly explaining
your problem.
Furthermore, to help make the staff's job easier, remember to check the
icon by editing your first post when your problem has been resolved.
The topics of the Support Forum that have a solution are archived. Topics that don't receive a reply for several days are automatically sent to the garbage. By searching it is possible to find topics that relate to your problem, and are already solved ! Give it a try by using the search bar below !
Please also remember to read the
Frequently Asked Questions
. Many tutorials are available.
About Forumotion

Topics
Posts

Last Posts
Support forum

Topics
Posts

Last Posts
Other Services

Topics
Posts

Last Posts
For all your questions about our skin sharing service...Install and share your graphic creations with all Forumotion users!

455 Topics
3850 Posts
Kz0n3 Gaming
June 30th 2015, 8:45 am
SLGray

Creations available to everyone. Read the rules please...


(No support here!)

6200 Topics
63477 Posts
Topic icons mainly b...
Today at 10:13 pm
Leah7

Forum reviews and analyses available here. Post your ForuMotion forums here to have them reviewed!


(No support here!)

1104 Topics
8303 Posts
The GoldenDarkage - ...
Yesterday at 12:52 pm
Nemo
Miscellaneous

Topics
Posts

Last Posts
Who is online?

In total there are 416 users online :: 19 Registered, 0 Hidden and 397 Guests :: 3 Bots
Most users ever online was 7008 on August 11th 2011, 5:09 am

Registered Users: \isogriv.\, Akati, APE, Asam Razzaq, Black-Shadow, brandon_g, Dongseng Kaewsangsai, jan4jam, kvance, Leah7, Leyer32, Michael_vx, mpelmmc, Niko, paor, Paxination, richard liggins, Sir Binary, Zeena
Bots : Google (3), Yahoo!, bing
Members connected during last 12 hours : 3uphemia, Akati, Anchy81, Ange Tuteur, APE, Asam Razzaq, Bill Cahill, Black-Shadow, brandon_g, BruceJefferies, Buttercup, Caleb Lost, CarlosDeSicca, Castellana, DadyKing, danavsastriji, darki, DemonWreckage, Derri, developer.ryan, Dongseng Kaewsangsai, Draxion, DustyBones, Eden Alexandria, farheen, FISH CRAZY, Fish1969, Flerex, gAIsanghathanh, Garland, GoldenFrieza, grow, Guardian-Angel, GummyBear, H.A.SS.A.N, Helvetii, Herry Sudrajat, hey mickey., ifelthope1126, Iridescent, jan4jam, JScript, jucarese, KpuCk0, KTV2, kvance, Layanich, Leah7, levy, Leyer32, Lorem, Luffy, Macgyver, MartinoPio, Mati, Michael_vx, mpelmmc, Nemo, Niko, paor, Paxination, Pizza Boi, ProfaneValkyrie, rago12, Rhino.Freak, richard liggins, Richardr, RippleEffect, Sedaiv, Shadow., Sir Binary, SLGray, smejker, smurfavr, SophieDophs, Sora Black, Str0ng, Summer70, Swos, Teddystein, thewordwatcher, Titania, viankova, viezesokken, xthanh997, YoshiGM, Zeena, zenzo, Zeus, \isogriv.\

Legend : [ Forumotion Administrators ] [ Forumotion Managers ] [ Forumotion Support Moderators ] [ Forumotion Graphic Designers ] [ Forumotion Reviewers ] [ Forumotion Trial Reviewers ]
Statistics
Our users have posted a total of 921445 messages
We have 100174 registered users
The newest registered user is ThatGuyDave